Riyadh - Salah Ad Din - Men
Our curriculum is based on global standards and standards in language education and our best coaches in this field. To make the interns feel lonely, we have established our global community of about 200,000 trainees around the world who are their support team that accompanies them when they learn. There is also a web-based forum where current trainees and alumni meet to meet, discuss and share English language experiences. In addition, we have a friendly, loving staff and are always in the chat lab to assist trainees.
English courses
Other services
Sunday to Thursday: from 1 PM to 9 PM Saturday: from 1 pm to 6 pm Friday: weekly holiday
Al-Shawqiya Street Abu Kharjeh Street opposite Al-Mamshi Street
Why learn at Wall Street English Makkah - Ladies
Learn English with Wall Street English and you can study 100% online or face-to-face in our schools.
Online and in-person learning
Start your course when you want and study anytime, anywhere
Complete flexibility and independence
Set your goals with a Personal Coach and follow your a specific study plan
Personalized goal setting
Highly-qualified, native-level teachers experienced in teaching English including learning online
Online and in-person teachers
A global community of other learners to support you on your journey to success
Global learning community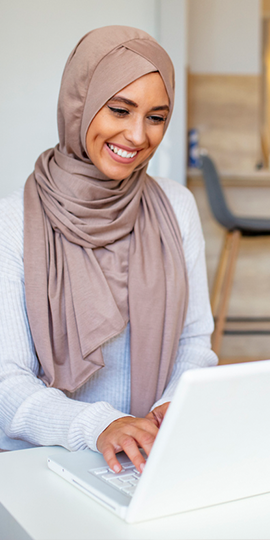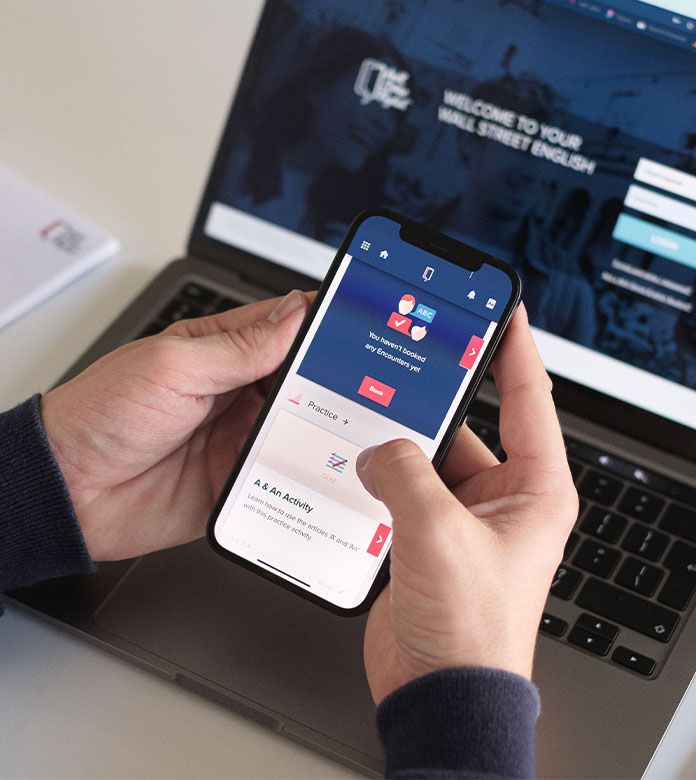 We've helped over 3 million students achieve their English language learning goals